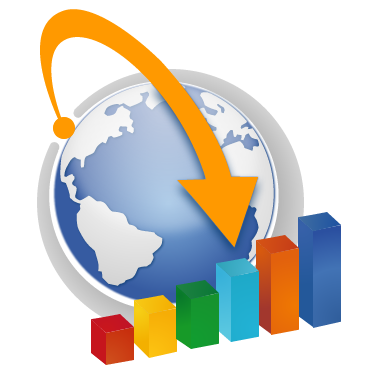 Mobile marketing and commerce is finally starting to deliver on the promise it has been for the past decade. Not in the least due to location based services, which are allowing the delivery of value and relevance to customers in a new way. But what's still missing in most campaigns are the market analytics that allow for targeting a message or offer to relevant audiences. Help is underway from several platforms.
Most mobile marketing campaigns and apps that rise above the noise of daily hypes and trends, seem to have a creative/fun or discount angle, such as BMW with their Mini Getaway games or the many Coupon offers being developed.  From the headlines of tech blogs, you'd almost get the idea that the "old-fashioned" way of using market research to reach an audience is all but forgotten. Contrastingly, the potential of using location signals to do targeted mobile advertising is almost limitless. Ad platforms are starting to support the hyper-local awareness that's now available through apps and search on smartphones.
It is not new that sales can be analysed on location, such as a country, city or postal code. Enterprise class GIS systems such as ESRI ArcGIS or simpler tools such as Microsoft Mappoint can be deployed to do geomarketing analysis on "big data" sets that are gathered from point-of-sales data. Brands use this to determine shelfspace in stores, new QSR locations or catchment areas of their sales staff.
Mobile scenarios however, promise new ways to locate an audience in realtime, allowing marketing strategies to target them at a physical place at the time they are there. These strategies should be informed and planned through the use of location focused marketing research tools. Below are some examples
Search platforms
Though there are more mobile ad platforms such as AdMob, Smaato, WideSpace and Apples iAd, Google has the unique combination of its company's search assets and mobile platform to lead the pack in location based intelligence and targeting. In Analytics, you can research to great detail where people are looking for your product. Through the revamped AdWords location targeting, mobile search engine marketing can be focused on a maximum of 10,000 individual locations (with an optional radius). Google claims that location targeting lowers paid search CPC by as much as 36%
(Geo)Social networks
Although an increasing part of search is mobile, there's more to mobile marketing than search. Social platforms are also increasingly being used on mobile devices and deliver an additional wealth of signals. In addition, geosocial apps and networks such as foursquare and SCVNGR,  provide the "opt-in" permission of a check-in, making a brand engagement easier.  "Traditional" social media monitoring tools however only analyse "keywords" in relation to a brand, which creates a "location blind spot" where this may be of great interest to a brand. Burger King for example, may be quite interested in gathering a facebook comment like "this place is a mess" if it has been made at their restaurant, but that sentence would never qualify as a reasonable search term for monitoring platforms such as Sysomos or Radian6. In 2010 new platforms emerged that specifically analyse this space and in some cases allow for cross-platform targeting of ads. A non-comprehensive list:
Geotoko: recently acquired by Hootsuite, this tool analyses daily check-in data from foursquare, Gowalla/Facebook and Twitter. A neat feature is the location heat map, which visualizes the relative popularity of venues around the promoted location on these platforms. It emphasizes heavily on its promotional features that allow for a variety of sweepstakes, scan-to-win and other frequently used marketing tools.
Venuelabs: which is a smart pivot from the analytics platform Valuevine in 2011, is now positioned to become the "Klout of storefronts". It's Venuerank rating produces a score for brands to better understand how their local storefronts are doing. This scoring model is designed around an array of location-based dimensions, including, Reach on platforms, the frequency and levels of customer engagement at storefront level, the size and influence of a storefront's community and the (expressed) sentiment of customers at the location.
Momentfeed: positioned as the "Google Analytics of the real world", aggregating data from across various geosocial networks to present a more complete look at consumer, real world behavior. It is currently using data from the API's of Twitter, Foursquare and Facebook (with ever growing plans to pull in activity from other platforms. On top of filling a large database with check-in data for cross-platform and historic analysis, it competes with Venuelabs with a proprietary algorithm to determine the level of engagement at a location.
Operator and in-store marketing
Operator driven geofenced offersand indoor position technologies are allowing for a new field of location based marketing, triggered by the customer's presence nearby or even inside a venue.  In the (UK) example of O2 More, over 6 million subscribers opted in to receiving SMS coupons, triggered by their preference (e.g. movies) and their vicinity to a participating venue (e.g. theaters). In the US, Shopkick offers promotions to mobile customers that simply walk into a participating venue, eliminating the need for people to check-in altogether. Larger malls are actively experimenting with smart indoor positioning technologies, that use (an app on) the visitors phone to push information and advertising of their merchants.
All these platforms are creating loads of valuable marketing data that are currently already accessible to participating brands and merchants. It's only a matter of time until your CMO will be asking not just how and when but also where you are planning to reach your audience in real-time!