Now that people have gotten comfortable exchanging their check-in info for social status, interesting content, or even a badge, the race is on for companies offering hard cash for location based tasks.
Roamler is an iPhone app that offers jobs and rewards to members, so called 'Roamlers'. Through executing simple tasks using their phone on an assigned location, they compete against each other for experience points, 'unlocking' more complex, better paid errands. Some can be done from the couch at home (shoot a picture of your favourite Apple product and tell us why), but most are found and executed around a location (expose examples of littering in your city). Paying for these jobs, are the companies that outplace the assignments to Roamler, using them for a variety of market research and other heavy lifting  requiring 'feet on the street'.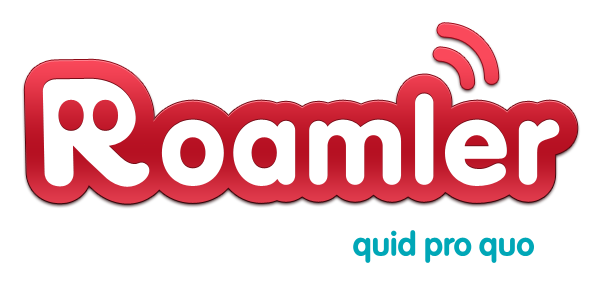 So you take an ounce of crowdsourcing and some field research best practices, millions of location-aware smartphones, Paypal's new Adaptive Payment API and you can bake yourself a nice mobile workforce? It's a great concept that companies such as Gigwalk and Airrand have pioneered to some success in the US. Roamler, from 'Appsterdam', has some differentiating qualities though.
I think the best move they made is to have a highly curated member community and a high-touch user experience. A big enough supply of motivated 'Roamlers' is ensured through the small hype created with a drip invite process through highly influential 'first 50' and 'first 500'. The user experience is also decidedly more 'human' than might be expected, with each finished task resulting in personal feedback from one of the community managers. The merchant backend is similarly not-self-service. Each project gets vetted first and judged on aspects of fit, fun and scalability within the platform. This choice for slow growth towards momentum is made possible in part through an early angel investment of 500k.
The other aspect that adds cool to this app, is the game dynamics added by creating an upward path through tasks from basic to complex and rewarding these with 'experience points' and 'level upgrades'. The knife cuts both ways: 'Roamlers' can compete for better paid jobs and companies get differentiated skill levels for higher quality results (or lower cost projects).
Typically, North American startups are assessed based on their scalability to a very large audience in a very short period of time. The question is a) whether that is always best for everyone, except for the VC looking for an exit and b) whether that should always mean 'full automation of every aspect of the user experience'. Where having 50k plus active users  and huge projects may seem like a boon for Gigwalk, I think Roamler has discovered the better way to scale a great user experience: carefully.