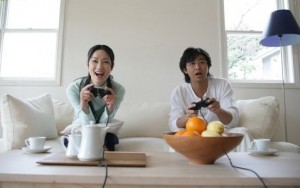 Marketing has always been about influencing behavior, ensuring the desired action as a follow up of a carefully solicited desire. In many ways this influence is becoming more and more direct and local. But is it becoming more fun as well?
Search engine marketing made it possible to pinpoint the desired demographic almost to the individual. Social marketing can distill aspirational features from someones immediate circle of 'friends'. Mobile and location based marketing promises the ability to target audiences across space & time and puts location into the center of the play.
With all this buzz around the technologies of marketing, one almost forgets that 'all apps in the world not one new loyal customer make'. Advertising awards are rewarded to the most original and creative way a brand is positioned or an audience is moved. Apart from the technology savvy marketing hipsters (chances are: yourself), most people don't remember how the message came to them, but what the message was and why it was so special. Creating a successful campaign to win (continued) loyalty, still takes the human mind and a lot of work.
In 2010 alot has been written on influencing behavior through social gaming as the new way forward for marketing. Some of that buzz is actually fueled by the success of some location based services, that are built on principles of game dynamics. People can get so excited about using the tool, that they think it may magically attract and hold new customers if their business is 'on it' somehow.  It is not sufficient however, for a company to simply use a campaign platform and build a campaign around these services. The challenge is, how to use game mechanics to reward the behavior that you would like to change.
This is actually great news for everyone! Marketeers get to be truly creative again, proving their added value by inserting something supremely human into the technology-ridden advertising campaigns of today. The business owners get a fun way to interact, or play games, with their customers in which they are always managing the 'bank'. All of us as customers will get to enjoy being influenced in more subtle, engaging and most of all: voluntary ways than we've ever experienced.
Many other sectors can use these new principles for their benefit, such as education, healthcare and even the environment. And who knows, perhaps Obama will re-invent himself yet again by trying to take the attention away from the depressing economy through social gaming in his 2012 campaign. After all, we need more than better panem in this world, we need better circenses!